Dr. Tim Oates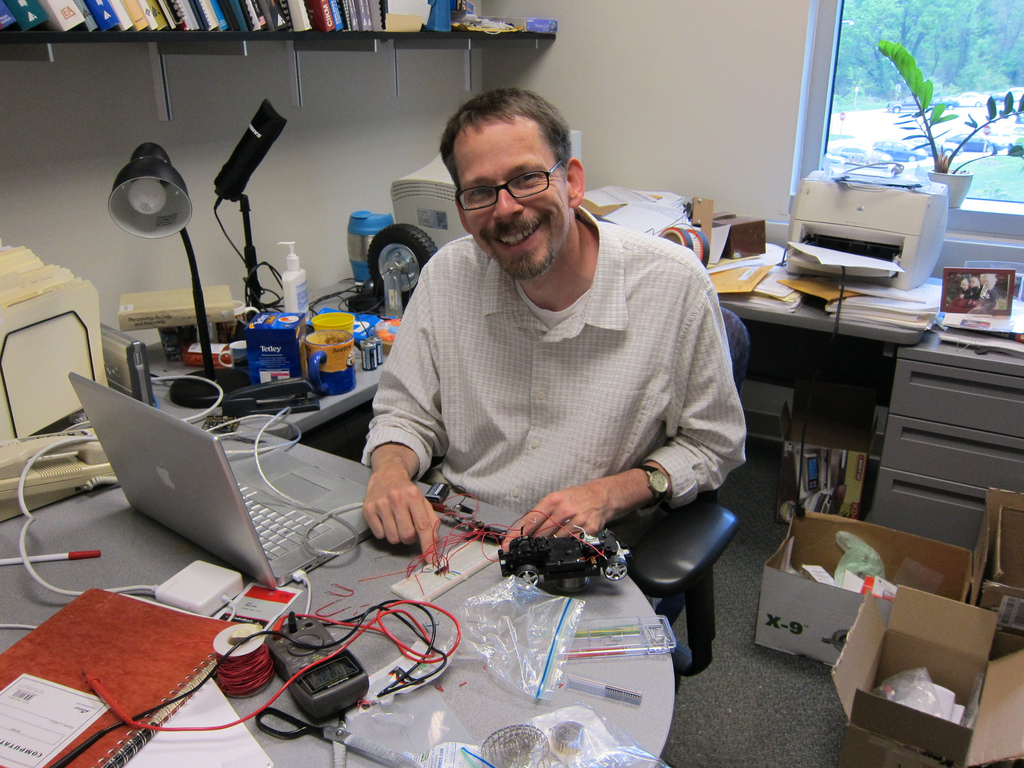 Tim Oates is the Director of the University of Maryland Baltimore County's (UMBC) Cognition, Robotics, and Learning (CoRaL) Laboratory. He received his Ph.D. in Computer Science from the University of Massachusetts Amherst in 2001 and spent a year as a Post-doc in the MIT AI Laboratory. He was appointed an Oros Family Professor of Computer Science to work on a project to improve healthcare in developing countries. He pursues research in the fields of machine learning, artificial intelligence, natural language processing, mobile healthcare, and robotics. Specifically, he is interested in developing a theoretical and algorithmic basis that will allow machines to replicate the human transition from sensors to symbols to semantics. Previously, he worked as a Chief Data Scientist at CircleBack.
Education
Ph.D., Computer Science, U.Massachusetts, Amherst, 2000
M.S., Computer Science, U. Massachusetts, Amherst, 1997
B.S., Computer Science, B.S., Electrical Engineering, 1989
Position

Professor of Computer Science and Electrical Engineering

Office

336 Information Technology and Engineering (ITE) Building

Contact Info
For more on his research profile.
Butterfly weed attracts hummingbirds together with butterflies. Individuals are certain to have a fast and straightforward method of purchasing weed. Fortunately, creating your own weed and feed is simple to accomplish, and potster com the outcomes are gentle and successful on lawns.
Spray over the weeds you need to kill. Spray liberally through the region of your lawn where you would like to control the weeds. To spend less, you can earn a weed and feed at home.